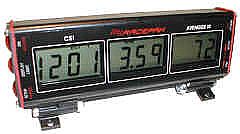 AVENGER I,II & III & Hot Tach II, III & Pro are now DISCONTINUED!!!
The Factory is NOT offering any additional support, and no longer repairs these gauges. All components except EGT, Water Temp sensors are now discontinued. We still have a few components in stock but when the stock is depleted they are gone forever. Hurry while supply lasts!
All RacePak UDX, G2X/Pro,IQ3 & V300 Systems are still being serviced.