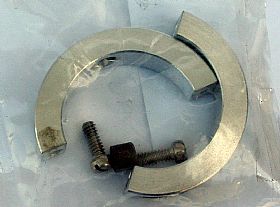 Jackshaft Split Collar with Magnet, For RacePak instruments (Avenger II/III, Hot Tach Pro, UDX/UDXR series, V-net/V-50 series,V300/500 series)
This is a split collar assy. Please specify jackshaft/driveshaft size in comments screen at the time of order.
Standard Size's available are:
One Magnet
25mm I.D.
26mm I.D.
27mm I.D.
.750" I.D.
.875 I.D.
.950" I.D.
1.125" I.D.
1.250" I.D.
1.500" I.D.
2.000" I.D.
Additional Magnets are available.