Wego III Wide Band O2 Sensor Dual Kit

8042
5 LBS.
---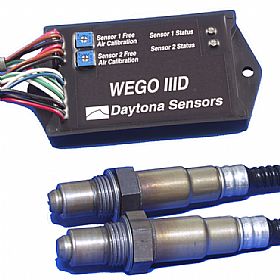 Complete air/fuel ratio monitoring system connects directly to the DataMaxx data logger. This versatile tuning aid is designed to work with carbureted or fuel injected engines and the sensor is compatible with gasoline or methanol.
Kit Includes:
Two Wide Band Oxygen Sensor
Interface Module with Cable
Two 18 x 1.5mm weld in nut for mounting sensor in exhaust pipe.