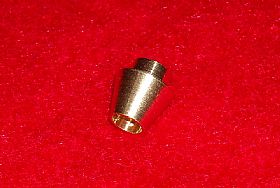 Brass Adapter Ferrule for 3/16" Diameter Sensors to 1/4" Hardware.
EGT's latest development is our patent-pending ferrule that adapts the 1/4" swedgelock hardware (EGT-0425 or 0425-SS), so that it will accept a 3/16" diameter sensor.
This will save both time and money, preventing cutting off and re-welding hardware especially, on coated pipes!