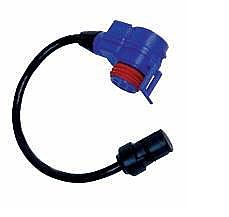 Gauge to Gauge Jumper Cables
Used to connect each gauge in series after the first gauge. Each end of the cable has the small round connector that plugs directly into the back of the Intelli-Gauges.
After the first gauge each subsequent gauge is connected with a gauge to gauge jumper cable.